Are you looking for 4x4 Tyres for your vehicle?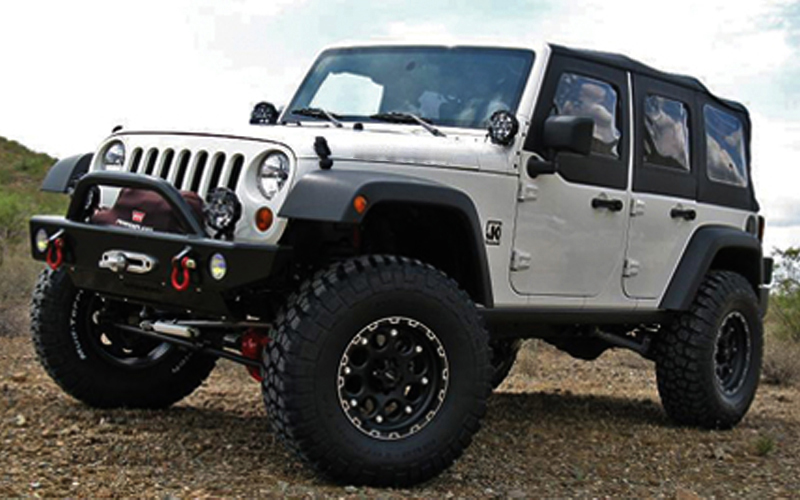 Chichester Tyre and Brake Centre is a leading 4x4 tyre supplier across Chichester, stocking an exclusive collection of tyres from some of the world's largest and most respected tyre manufacturers. Our 4x4 Tyres Chichester range includes all-terrain, mud-terrain, and highway-terrain tyres to help you get excellent performance from your SUV in all weather conditions and terrains.
With our years of experience in the tyre industry, we take pride in offering top-quality and durable 4X4 Tyres in Chichester at reasonable prices. Our highly trained and experienced team of technicians are always on hand to assist you in finding the perfect tyre for your vehicle.
For 4X4 Tyres, Chichester, visit our workshop or browse online at our extensive selection of tyres. We also stock Cheap 4X4 Tyres Chichester to fulfil the needs of our customers looking for budget tyres.
Our Online Services:
Tyre shopping is easy with us!
Now, you can buy 4X4 Tyres in Chichester Online from our official website. Check our complete tyre catalogue and choose from our huge selection, dependant on your driving requirements and preferences. If you are not sure of the required tyre size, use the tyre finder tool available on our website. Simply enter your vehicle registration number, and a list of tyres suitable for your vehicle will show up. Pick your favourite tyre from that list and schedule a tyre-fitting appointment.
Types of 4X4 Tyres:
Highway-terrain - These tyres are suitable for city and highway driving. These models provide optimal performance at high driving speeds.
Mud-terrain - The mud-terrain 4X4 tyre units feature an aggressive tyre tread, making them suitable for rough and uneven terrains.
All-terrain - This range of 4X4 tyres work well with all terrains.
Unique Characteristics of 4x4 Tyres:
4X4 tyres feature deeper tread grooves and a larger tread block pattern. This design allows these tyres to perform better on harsh terrains, such as - grass, snow, mud, etc.
Their wide surface contact area provides enough friction and keeps the vehicle moving on uneven terrains.
These units have rigid sidewall construction for the safe and easy handling of heavy loads.
Contact us
If you are looking for Cheap 4X4 Tyres Chichester, visit our workshop at Unit 3, Woodruff Business Centre, Terminus Road, Chichester, PO19 8PH.
For more information, call 01243780071 or check our website.