Are you looking for Performance Tyres for your vehicle?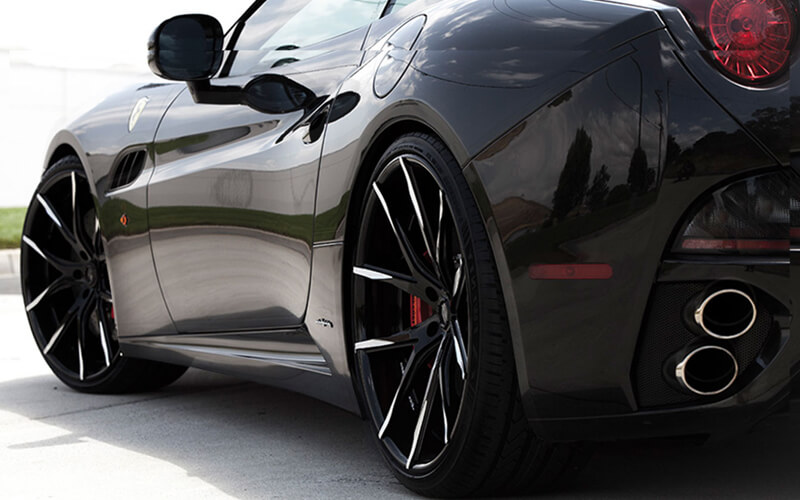 Performance tyres are designed to deliver track performance on standard city roads. These tyres are the perfect option for sports and high-end cars and offer superior control, handling and safety while driving. Performance tyres last much longer than standard tyres and provide a much better on-road driving experience.
Chichester Tyre and Brake Centre is a trusted and reliable retailer of premium-quality Performance tyres Chichester. We have been in service for more than 14 years and ensure that we provide our customers with only the best premium quality products and services. If in doubt, you can ask our in-house technicians to guide you towards the perfect set of Performance Tyres for your vehicle.
Why choose performance tyres?
Long-Lasting and durable
Performance tyres are created with high-quality rubber along with a unique groove design to deliver improved resistance against overheating while driving at high speeds that prevents wear and tear and help these tyres last longer.
Cost-effective
These tyres offer enhanced mileage along with reduced fuel consumption because of their decreased rolling resistance.
Quick Response
Performance tyres are well known for delivering excellent control while driving and offer a superior braking response. These tyres are designed with wide shoulder blocks to offer optimum grip and traction.
Unique Tyre pattern
The ingenious tread pattern of performance tyres enables excellent control while driving on dry and wet road surfaces. These tyres also reduce the risk of aquaplaning.
Safety
The structural integrity, improved steering ability, and load-bearing ability of Performance tyres ensures a safe driving experience at high speeds.
Brands we offer of Performance tyres in Chichester:
We stock an assortment of premium-quality brands for all types of vehicles and models. Our range of premium, mid-range and Cheap Performance tyres Chichester include:
Pirelli
Dunlop, and many more!
You can also, Buy Performance tyres in Chichester online from our website.
Why Choose Us?
Chichester Tyre and Brake Centre is a trusted provider of performance tyres. All the Performance tyres in Chichester available at our facility are thoroughly tested and examined to ensure their roadworthiness. Our facility is equipped with advanced tools and technology to deliver prompt, hassle-free and cost-effective services of the highest standards.
For Cheap Performance tyres Chichester visit our website or contact our repair centre today on 01243780071.
Our facility is located at Unit 3 Woodruff Business Centre, Terminus Road, Chichester, PO19 8PH.